Plastic extrusion auxiliary equipment: the host for the extruded plastics material extruded through an extrusion die and cooling vacuum forming plastic profiles made of special equipment, which includes setting table, drawing cutting machine, tilter, and so on.
1) Forming table: for installing and fixing dry stereotypes (stereotypes die), wet stereotypes (vortex tank) facilities, such as mold, and to dry stereotypes, stereotypes provide profiles stereotypes wet cooling required vacuum and cooling water equipment.
2) Hauling and cutting machine: for the cooled molding profiles from dry styling and smooth traction in wet setting out, and sections were cut to length in order to achieve continuous production equipment.
3) Stacker: for the finished products have been brought together in the plastic profiles wait packaging equipment.
Zonfa Trinity develops 3 kinds of downstream equipment, including single strand, double strands and panel downstream equipment. With regards to the length of calibrator table, there are 6m, 8m, 11m and 14m for your option. Advanced energy saving design, it can reduce energy consumption by 40%. Haul-off machine adopts Trinity unique lifting technology with the advantages of stable work and strong pulling force. Cutting unit has two options, saw cutting and dust free guillotine cutting. In accordance with customers individual requirements, Trinity can provide energy saving and stable systemic design solution.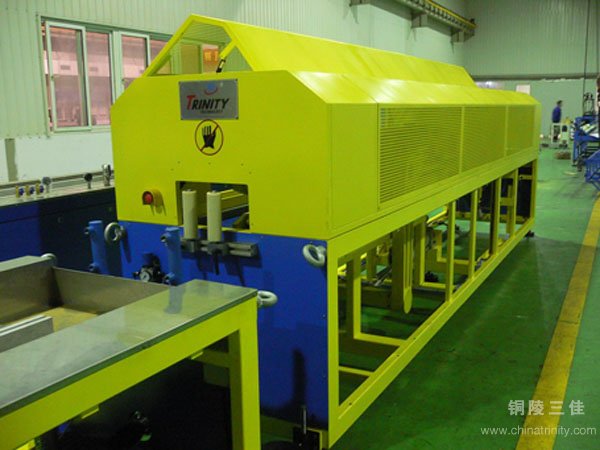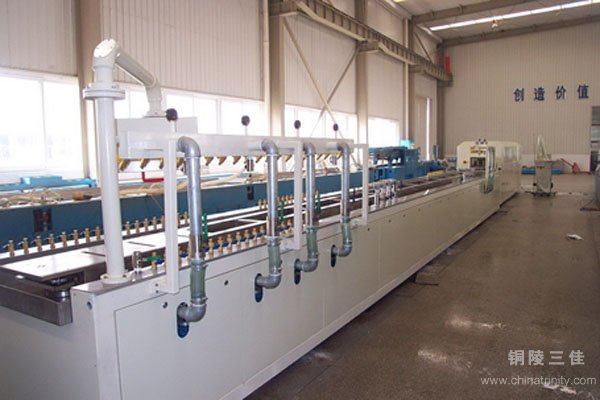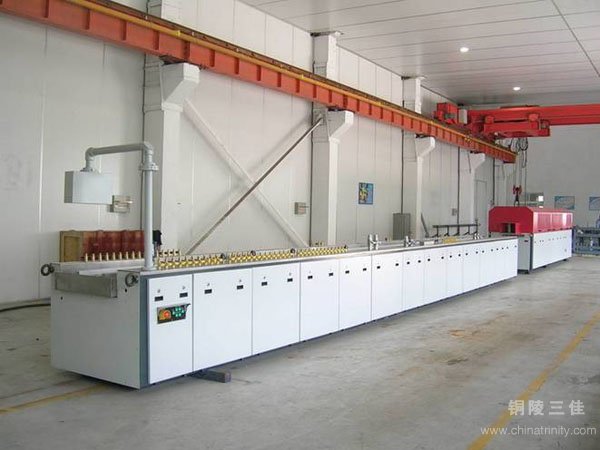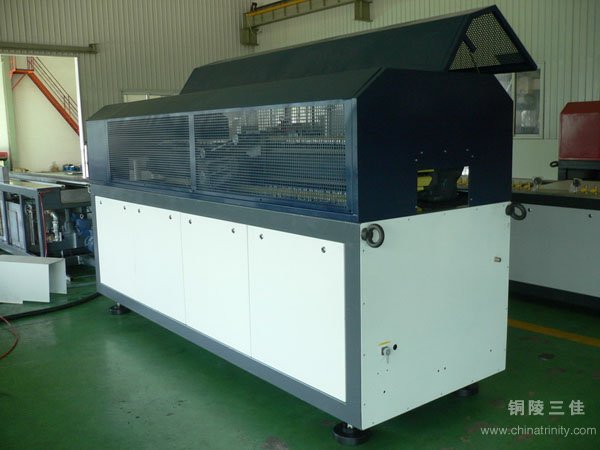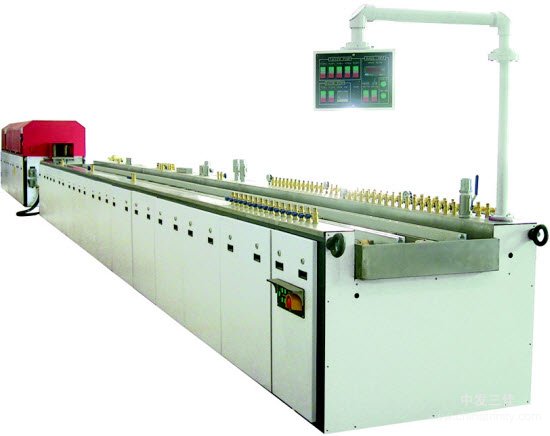 Zonfa Trinity has developed dust free guillotine cutting device. The cutting knife is special blade of alloy material which has long term working life time, cutting smoothly, and the incision is glossy. it adopts with Hydraulic pressure, and all core components are famous brand home and abroad, which makes stable perfomance. The cutting height is 1400 mm, and width is 150/250 mm. Its mode can be manual and automatic alternatively.