Tongling Sanjia Electronics Group Co.,Ltd. was founded in Sep, 1996, based on former military industry plants which was founded in 1960s. Trinity has a stuff of 1800 people and total asset of 800 million RMB (equal to 80 million EURO)
Trinity Group holds one listed company - Tongling Trinity Technology Co.,Ltd (stock code:600520),set up a joint venture company named Tongling Poongsan Sanjia Microtec Co.,Ltd. with the South Korean Poongsan Microtec Co.,Ltd. It has also one solely owned electroplating plant, one provincial level technical center. Trinity Technology Company Limited which is controlled by Trinity Group also invested and holds Sanjia Yamada Technology Co.,Ltd and Fusei Sanjia Machinery Co.,Ltd, through cooperation with foreign companies. Trinity also has branch companies in Beijing and Hefei, in Europe and North America.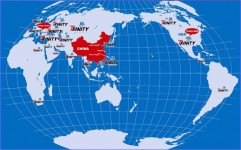 Trinity main products are as following: Chemical building material mould and the related equipment, Semi-conductor plastic encapsulation mould and the related equipment, Basic material for integrated circuit, of which the annual manufacture capacity are as following: 1500 sets of Plastic profile extrusion tooling; 100 lines of down stream equipment; 200 sets of Molding machine for semi-conductor plastic packaging machines; 200 sets of Packaging mould for semi-conductor; 60 sets of Automated encapsulation system for semi-conductor; 4 billion pieces of IC leading frame. Trinity products have been sold like hot cakes domestically for many years, and are also exported to dozens of countries located in Europe, America and Asia area. Trinity also founded sales and service branches in Europe and North America.
Trinity and all its branches are equipped
with complete measuring and inspecting system and approved by the ISO9001:2000 quality system attestation.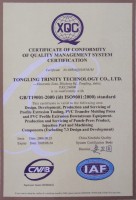 Trinity imported world first class R&D equipment, employed foreign experts and is involved in technical innovating which has big potential market demand, so that can guarantee the first class quality of Trinity products. Trinity also brought MRPII management system and comprehensive budget management system to the company, which put the whole company info-tech management level in the first rank of local province. Trinity did a good job in establishing a learning enterprise, and set up an internet commercial college within the company for training Trinity stuff. The long,lasting and effective technical and management innovation guarantees the continuous, fast and stable development of Trinity.

Key History:
1985, First set of extrusion tooling in China;

1995, First set of Chinese extrusion tooling exported to USA;

2000, Passed ISO 9001:2000 quality certificate conformation;

2001, Cooperate with Weber Germany, starting to produce DS Equipment;

2002, Listed in Shanghai Securities Market, to be the first Stock of Mould Industry;

2004, Established Trinity Austria and Trinity Beijing for developing international market;

2005, Trinity North America in New Jersey came into stage;

2009, Shanghai Zonfa was introduced in and came into cooperation in strategy;

2011, Company name has changed to the "Tongling Zonfa Trinity Technology Co., Ltd."
Trinity is one of the 50 backbone enterprises of Anhui province and is also the backbone high-tech enterprise in Anhui province, which is scheduled into the National Torch Program; Trinity earned the following titles successively: "Demonstration base for the technical innovation of Chinese youths", "National demonstration enterprise for applying CAD", "National typical enterprise for professional training", "Typical enterprise for the successful management of skilled stuff", "Provincial demonstration enterprise for the combination of production, study and research"; Trinity is the innovation and practicing base of University of Science and technology of China, and was also titled by the government for serial years as "Industrial enterprise which makes great contribution to Tongling", "Enterprise with good efficiency".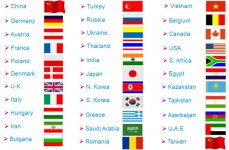 As a National Key Hi-Tech Enterprise and the most competitive extrusion tooling manufacturer in the world. Products exported to 42 countries, 126 oversea customers from the United States, Turkey, Russia, Canada, Korea, Japan, Thailand, India, Iran, several European countries, etc.

Trinity takes "create value, devote to society" as gist, sticking to the management guideline of "high starting point and low risk, high profit and low cost, prefer human resources to asset, Trinity is endeavoring to make a open minded, international learning enterprise.
Our partners and clients: